[ad_1]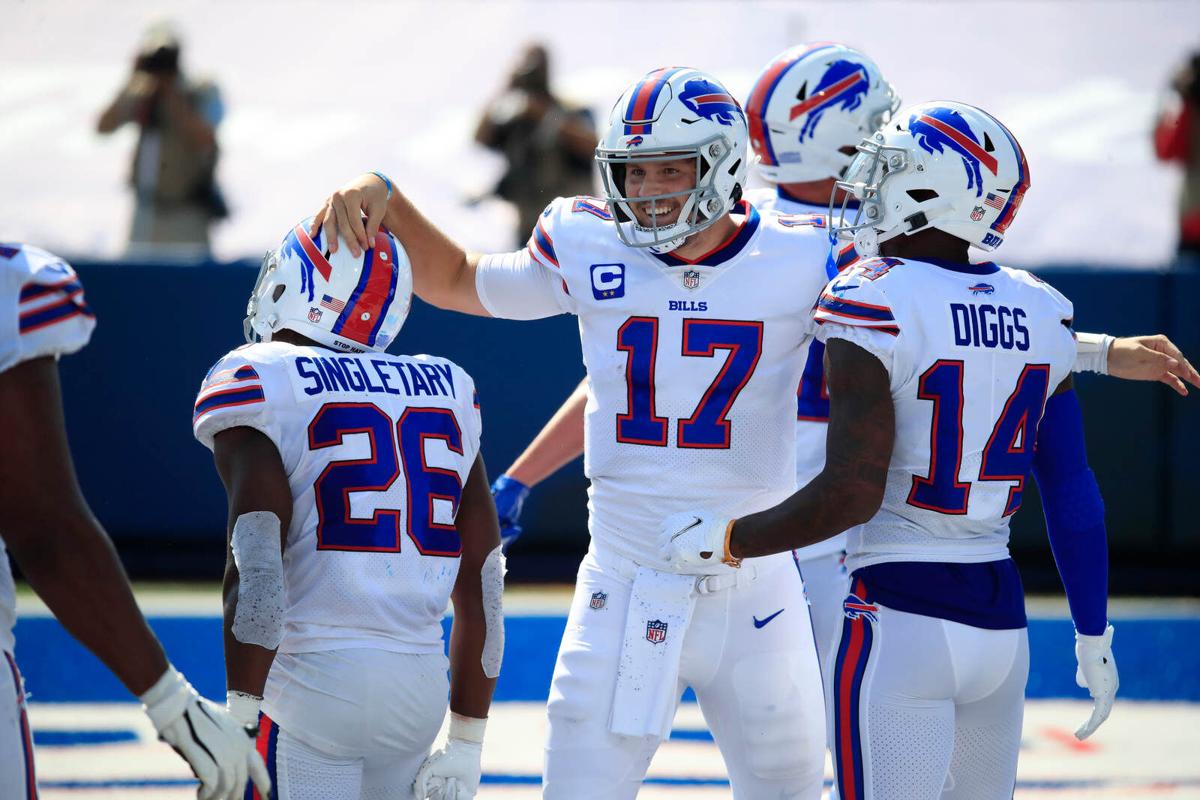 It is called garbage time in the broadcasting trade and Buffalo Bills fans found it as delicious as garbage plates in Rochester.
Shortly before the two-minute warning of the Kansas City Chiefs' 26-10 victory over the New England Patriots Monday night, CBS play-by-play announcer Jim Nantz started talking about Buffalo for a minute or two.
"We have to give the Bills a big shoutout," said Nantz. "They have a two-game lead after this barring a miracle." (There was no Patriot miracle.)
That led analyst Tony Romo to say, "Buffalo is real, the quarterback Josh Allen is real."
Then Romo, who interviewed Allen, Sam Darnold and Daniel Jones for a zoom special carried by CBS in May, asked Nantz how long the Patriots have won the AFC East.
"Eleven years in a row, 16 out of 17," replied Nantz.
"This is the first year I'm concerned that could possibly actually," said Romo. He didn't finish the sentence but presumably the last word was going to be end.
"I think New England is outstanding and I wouldn't want to play them," added Romo. "I think Buffalo is outstanding. That is going to come down to the wire. Those two teams are going to be there at the end. Kansas City, Baltimore. You can go ahead and book those four teams."
[ad_2]
Source link